KDE released a new version of Plasma Workspaces for Desktop and Netbook on Tuesday, the environment serves as the default workspace for more than twenty Linux distributions, including Mandriva Linux, openSUSE, and Slackware.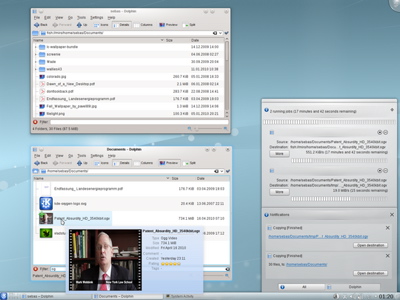 This version has received a handful of changes both in appearance and usability. The notification bar has been cleaned up and reworked, and the window manager KWin can now arrange windows on screen without overlapping. The Zooming User Interface (ZUI) from previous versions has been replaced by an "Activity Manager" which was integrated into KDE from the Nepomuk Semantic Desktop project.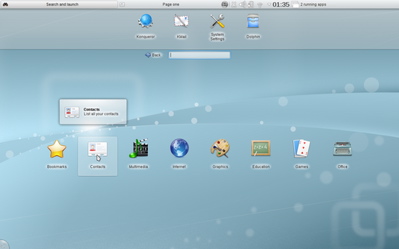 Though there have been "substantial improvements" to Plasma Netbook, KDE Tuesday said many of the changes aren't immediately visible. However, they include everything from configurable panel icon sizes, easy panel configuration, better drag and drop in the Quick Launch widget, improvements in Dolphin, Konsole, and more.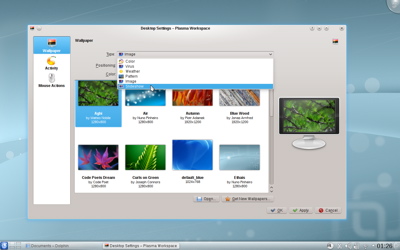 In addition, KDE also launched KDE Development Platform 4.5 and KDE Applications 4.5 on Tuesday. As usual, they are all free to download, and can be obtained From KDE's download site immediately.