8 Hilarious Memes on Luis Suarez Recent 'Biting Incident'
June 26, 2014 3:08 PM EST
Luis Suarez has bitten another player during the World Cup match featuring Uruguay vs. Italy. This was the third time the Uruguay forward was seen chomping off flesh. Social media went into a frenzy poking fun at the serial biter.
1. If you can't beat them... eat them. The line has become quite popular in social media as dozens of photos of Suarez surfaced with the caption.
2. The Elizabethan collar. Another meme presented Sanchez in an Elizabethan collar, which is generally worn by dogs to keep themselves from biting or licking itchy body parts and surfaces.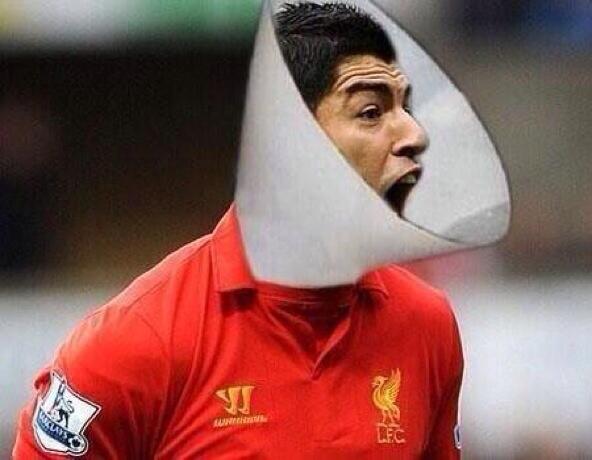 3. Zombie Suarez. Other memes featured Suarez as a human-eating zombie, showing his previous attacks in 2012 and 2013. He was banned for several games after the two incidents.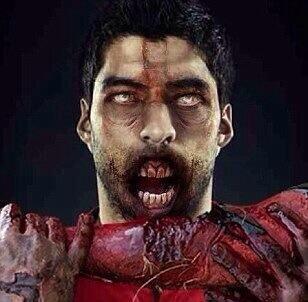 4. Jaws Suarez. Several movies depict Suarez as a human-eating monster spread all over social media sites. He was also shown as the star in a revised version of the hit film "Jaws."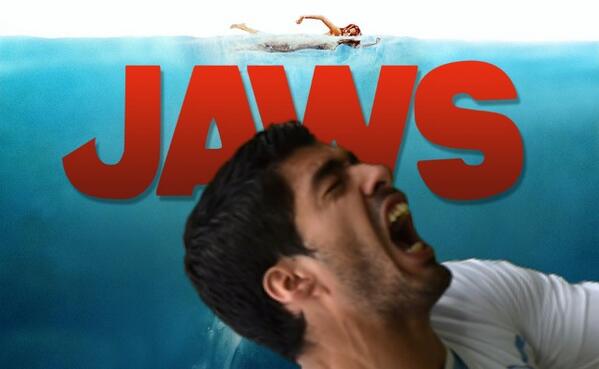 5. Vampire Suarez. Many memes featured Suarez as a vampire. One photo included the statement, "So he has two holes in his neck, why blame me?"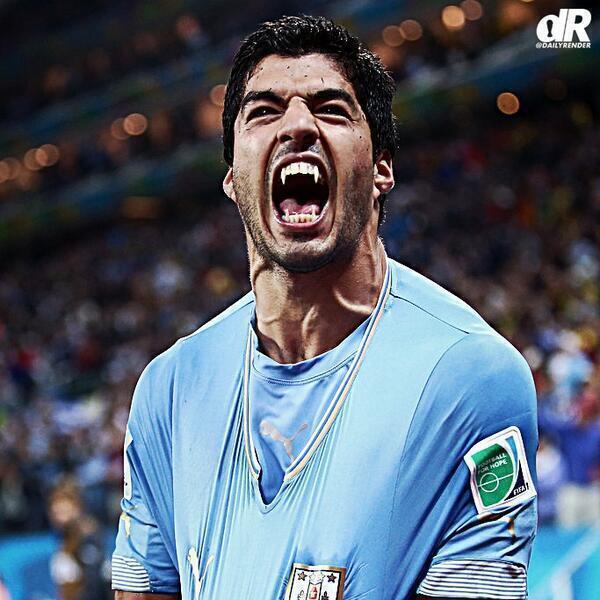 6. Suarez Post-inspirational Speech. Another meme showed the Uruguay coach urging his team to give their best. Suarez apparently misconstrued.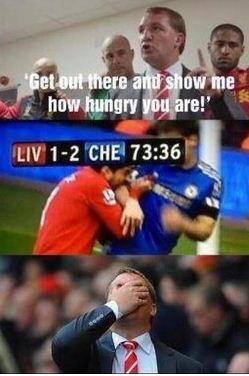 7. Ivanovic Sandwich. After attacking Ivanovic, memes surfaced showing how Suarez may perceive people in the field.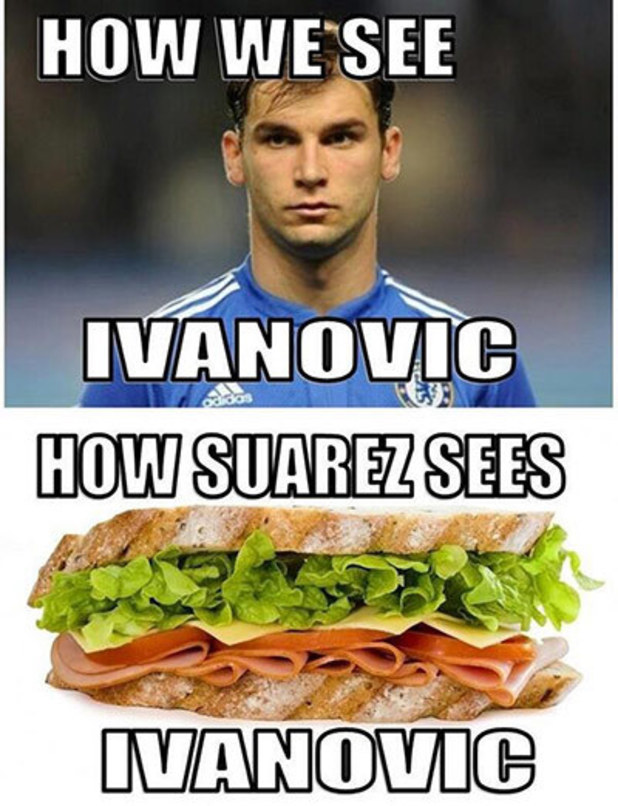 8. Biting gently. A supposedly romantic poster was given a twist by social media users indicating how affectionate men or Sanchez can be. One meme had the caption, "When boys bite you gently".
FIFA officials have yet to confirm the sanction to be imposed on Suarez's flesh-eating habit. He might be given the maximum penalty considering this was his third meal in three years. In the meantime, social media fans can keep sharing their support to Uruguay and its resident evil.
This article is copyrighted by IBTimes.com.au, the
business news
leader
Join the Conversation