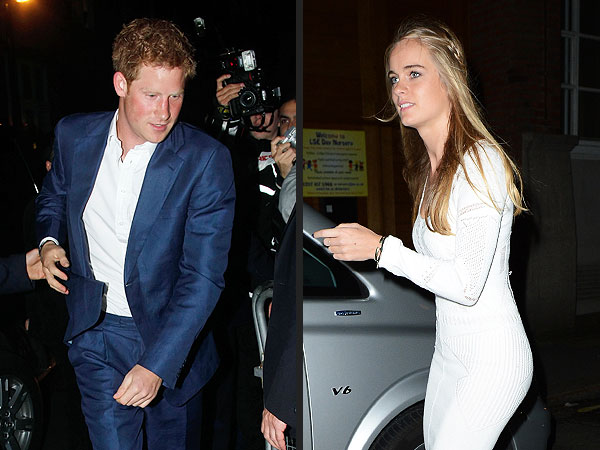 CREDIT: http://img2-2.timeinc.net
All eyes are set on the news regarding the whereabouts of Cressida Bonas, Prince Harry's current girlfriend.
This 24-year-old beautiful, blond and blue-blooded stunner has shown signs of being an early favorite among the British set. Why wouldn't she be? She's from an interesting lineage (whose mother is Lady Mary Gaye Curzon, the heiress of a wealthy banking dynasty) and seems like a perfect fit for Buckingham Palace's partying prince. It's too soon to say if wedding bells are ringing for the high-profile couple, but there are a few reasons the royal family should definitely consider extending their welcome to this young and elegant stunner.
1. She's cool and carefree: Scrunchies, overalls, plastic glasses and Nike high tops are all in rotation when it comes to Bonas' personal wardrobe choices but fashion victim she's not. Bonas rocks these items on the regular as she heads out to her favorite pub or latest music festival. 
2. She's sweet and gorgeous: Classmates from Trinity Laban Conservatoire of Music and Dance (where Bonas completed her studies in modern dance) are quick to point out that she is completely sweet and down-to-earth. With a family as high profile as Harry's, this doesn't hurt as there are about a hundred cousins, aunts, uncles and 'what-have-yous' put together and an easy disposition could very well work in her favor.
3. She's not Kate: While Middleton always steps out in the most lady-like and demure fashions, Bonas has shown the world that boho chic can work just as well. Middleton has never been seen going out clubbing late night or going to a concert, Bonas has always maintained that she loves going to them: a refreshing change from the normal princess candidates.
4. She's already in with the family: As the long-time best friend of Princess Eugenie and being part of that upper crust world, this girl does not shy away from the most formal of gatherings and is sure to fit in right.
5. Princess Diana might very well approve: Diana will always be the people's princess, but there's something about this girl that recalls the Harry's late mum. Maybe it's the fact that she's not afraid to be a little bit messy or her adventurous nature. Whatever it is, Bonas just comes through as relatable; not unlike Princess D herself.